Pool Party - August 19-2023 ...Very Hot Day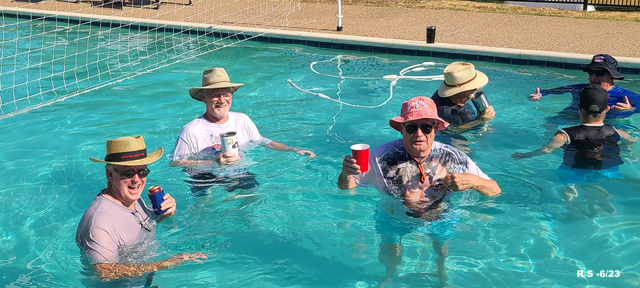 So when the temperature is 107* ...you grab a cold drink and hop in the pool !!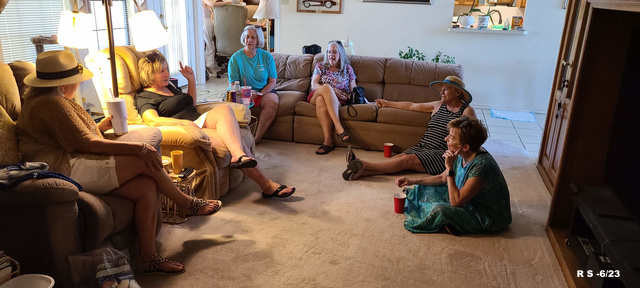 Several members cooled down inside ...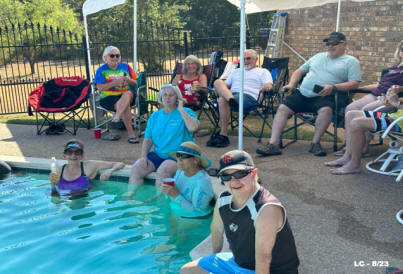 ...
while others edured... and had fun anyway
Pictures labeled LCV/8-23 provided by

Larry & Vicki Currey
Pictures labeled RS/8-23 provided by Raley Smith
Pictures labeled DM/8-23 provided by

Doug McMahan
---
Pool Party hosted by Mary Pittman & Sylvia Hoaldridge

Special thanks to William Nolan and Doug McMahan for all their work helping getting everything ready for the event
It was so good to get to visit and party with friends again
We all had plenty to eat as everyone brought a dish..Ummm good !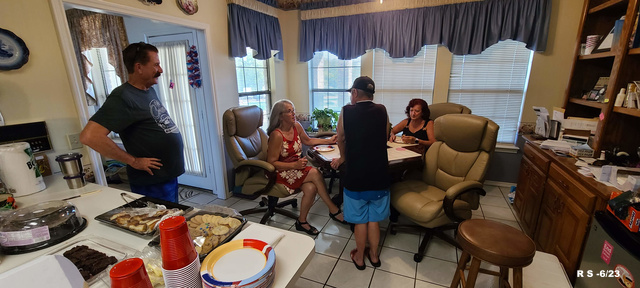 ...and as a Special Treat...we all got to see the latest updates on Glenda and Doug's 67 Restomod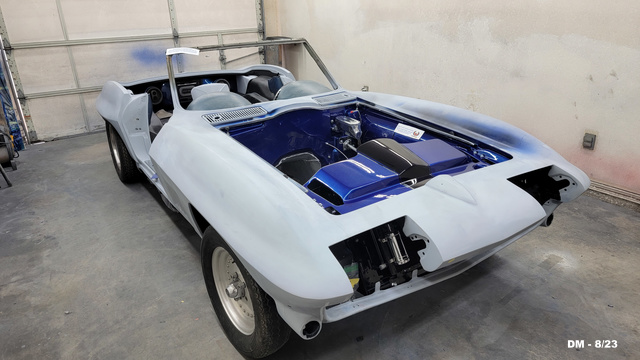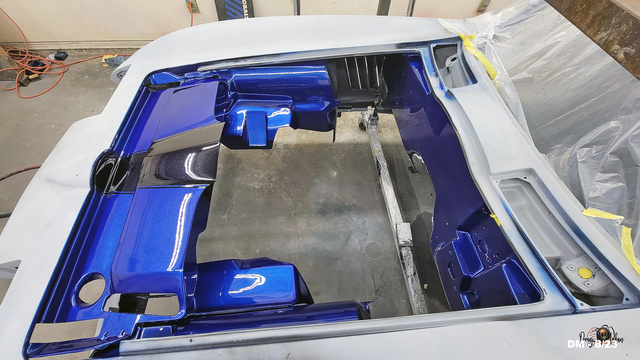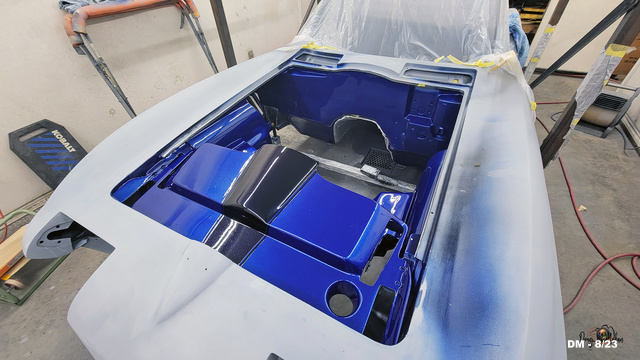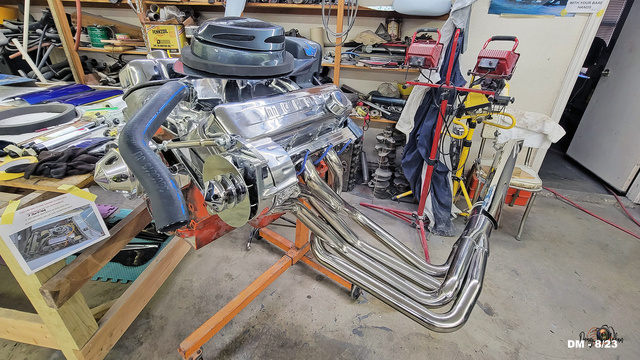 Cowtown Members in Attendance
:

Kevin & Cathy Anthony

John & Cory Armes

Randy & Cathy Baker

Michael & Belinda Biggers

Bill & Jane Buehler

David & Becky Clark

Larry & Vicki Currey

Robert & Cydnie Geyer

Sylvia Hoaldridge

Jerry & Debbie Lindsey

Mike Linder

James & Kim Little

Mack Maxwell

Doug & Glenda McMahan

Bernyce Molenda

William Nolan & Mary Pittman

Raley & Jo Anne Smith

Bob & Kay Snegon

Kim West

If I missed anyone please let me know
---
We all had a good time and look forward to our next CTV Event
---
THE END